Description
Want the party of a LIFETIME? We can give it to you but just remember.. what happens in Vegas stays in Vegas!
Want the ultimate Bachelor Party? Invite the hottest strippers in Vegas to bring all the fun and sexual excitement to you! Our bunnies handle the dirty business of humiliating your bachelor. Plus, we have all the sexiest adult party games like Anal Ring Toss, Feeding the Kitty, and Sex-ploration.
Upgrade your party package to include a Lesbian Toy Show called "Sweet Treats." End the evening with sensual private lap dances and let these hotties blow your mind with their skills. Each one of our bachelor party strippers will ensure your group has the time of their lives in Las Vegas!
What's Included
The girls arrive to the party looking sexy
Mix and Mingle
Speakers and Music Playlist
Games, Props, Adult Toys, etc.
Striping down to bikini or lingerie (pasties or nude optional)
Lap dances, Bedroom Dances
Party games such as Tie him up, Bark at the pussy, Walk the dog, Putting for pussy, Seek and Destroy
A free party host/deejay (For parties with 8 or more guests. Based on availability and package choice.)
Prices & Options
OPTION #1: VIP

The girls will strip down to their lingerie!

Play time: 30 to 45 min
$200 per girl

Adult games
Striptease/Lap dance for Bachelor
OPTION #2: Elite

These girls will dance in pasties!

Play time: 45 min to 1 hour
$300 per girl

Adult games including Titty Car Wash, Pussy Magic
Bachelor TAG TEAM (all the girls will give the bachelor a lap dance at the same time!)
OPTION #3: Platinum

These girls will take their tops off!

Play time: 1 to 2 hours
$400 per girl

All deluxe adult games PLUS Titty Tornado, Pussy Magic, Anal Ring Toss
Bachelor TAG TEAM (all the girls will give the bachelor a lap dance at the same time!)
OPTION #4: Ballers

These girls will get fully nude!

Play time: 2 to 3 hours
$500 per girl

All deluxe adult games PLUS Titty Tornado, Pussy Magic, Anal Ring Toss, Toss and Twerk, Putting for Pussy
Bachelor TAG TEAM (all the girls will give a private bedroom dance to the bachelor!)
OPTION #5: Illuminati

These naked girls will put on a wild lesbian girl-on-girl show!

Play time: 2 – 4 hours
$800 per girl

All deluxe adult games PLUS Titty Tornado, Pussy Magic, Anal Ring Toss, Toss and Twerk, Putting for Pussy
Bachelor/Birthday Boy TAG TEAM (all the girls will give a private bedroom dance to the bachelor!)
Love Bunnies Burlesque Show (choreographed routine)
Fire and Ice Show
Lesbian GIRL-ON-GIRL Show (girls will get erotic and use bedroom toys (dildos) on each other until they reach a climax!)
Two girls minimum. For one girl, visit our Solo Stripper page
Discounted packages must be paid for in advance
Deposit is refunded if dancer doesn't show up
Private dances are separate and paid in cash
The girls accept most forms of electronic payment
Frequently Asked Questions
Why are your prices lower than the strip club?
Because we don't have the same overhead. The club must pay for all of their operational expenses. So you are paying for the club, the hosts, security, wait staff, deejay, and dancers. Everyone there wants a piece of the pie.
With the Love Bunnies, you are ONLY paying for the girls. You're also not wasting money on overpriced drinks and bottles.
How does your "Illuminati" package compare with the Strip Club VIP room?
At the strip club, it costs anywhere from $800 to $1500 for one hour with one stripper in one room (These rates are below industry average. Prices in strip clubs have gone up dramatically since the shutdowns). Your friends are not allowed to come with you to the VIP room unless they spend the same amount. You are also required to spend a minimum on liquor (~$200). The stripper will also ask you to tip the host, security guard and waitress (~$100).
With our Illuminati package, you spend $800 and you get one girl to spend two to four hours with your entire party. So all the guests can enjoy her services, in a group setting or in private such as the bedroom. You also get a burlesque performance, a bachelor tag team by all the girls plus an erotic lesbian girl-on-girl fantasy show.
So to summarize:
Strip Club VIP room (one girl, one hour, one guest): $800 to $1500 + drinks
Illuminati package (one girl, two to four hours, unlimited guests, adult games, bachelor dance, fantasy shows): $800
How are the quality of your girls compared to those at the strip club?
We have the same super hot girls that you see at the strip club. Only difference is we screen our girls and interview them to make sure they are the kind of girls you actually want to meet. At the club, it's easy to meet hot strippers who will charm you into giving them all your money, and will ditch you as soon as your wallet dries up. With the Love Bunnies, you get beautiful young girls who actually enjoy dancing for and partying with our customers.
How much time do we get with the girls vs the strip club?
At the strip club, the girls are working hard to make money. They move fast and hustle hard. They will jump on your lap and pressure you for lap dances. They will only stick around as long as you're buying dances or VIP's. The instant you stop buying dances, they're gone.
With Love Bunnies, you are guaranteed plenty of time to play, party, and get dances from our girls. They will not rush you and make you feel used whatsoever. You can take your time and enjoy games, shows, lap dances, private bedroom dances, bathtub and shower shows, girl on girl lesbian shows, the list goes on!
What can you do in a hotel that you can't do at the strip club?
For one, our love bunnies can get FULLY NAKED. To find naked girls at the strip club, you'd have to go to Lil' Darlings, which has naked girls but does NOT serve alcohol. Also their lap dances and VIP room's are much more expensive than topless clubs.
With Love Bunnies, the girls can get completely naked AND dance for you in private settings (bedroom, bathroom, living room, pool, hot tub). They can do wild lesbian fantasy shows where they please each other with adult instruments (dildos, whips, handcuffs, blind folds, whipped cream, etc).
In the strip club VIP rooms, there isn't total privacy. The rooms are often just cubicles with a used couch and have no doors so everyone can see you still. You will be interrupted by the waitress and security from time to time (to check in on any banned activity and to illicit a tip).
In your hotel suite, there is TOTAL PRIVACY. No cameras. No bouncers. No waitresses. No interruptions or constant pressure for tips!
I see other stripper websites with much lower prices. Why?
It's simple. YOU GET WHAT YOU PAY FOR.
With those other websites, you're dealing with a lot of shady amateurs. If you see a picture of a hot girl on their site, chances are it's a fake picture. The girl who shows up usually looks nothing like the picture of the girl you booked. You'll often get the wrong ethnicity as well (Latin girl shows up instead of an Asian girl. Black girl shows up instead of a white girl. Etc.)
THIS IS UNFORTUNATELY HOW MOST STRIPPER AGENCIES WORK IN LAS VEGAS. They have been doing the "Bait and Switch" for decades.
Only Love Bunnies decided to be the opposite. We are HONEST and TRANSPARENT (two words that aren't often found with exotic entertainment). When you order a girl from us, that same girl is the one who shows up. And she's trained to entertain, put on a great show, and make everyone happy.
With other agencies, they'll send out girls they found on the street who can be criminals and work with pimps. Tourists have been taken advantage of many, many times by unscrupulous people like these. These crooks will intimidate, solicit, harass, extort, threaten with violence and even blackmail customers.
At Love Bunnies, your ultimate safety and satisfaction is our number one priority. We send the girls that you dream about. Not the one who can give you nightmares.
Also we can prove that we are legit and that customers love us. We are licensed and insured in Clark County in Las Vegas and we average 5 star reviews on Google. We have been in business for over 12 years and our office is across the street from the Spearmint Rhino.
If you are unsure about another stripper agency, just ask them for proof that they have great reviews and are licensed and have a physical office in Las Vegas. If they don't have any of these things… RUN!
Can I pay for everything in cash at the party or do I need to pay a deposit ahead of time?
We can do all cash parties but the problem is most of our girls won't do them. This is mainly because cash only customers will often flake last minute. So you will have less options to choose from.
On the other hand, if you pay our booking fee (30% of total price) ahead of time, you'll be given many options of beautiful girls to choose from. And the best thing is, they are guaranteed to show up! If the girl you book doesn't show up as promised, we will gladly refund 100% of your booking fee. This is why we average 5 star reviews and have repeat clients. We never rip off our customer. Your ultimate satisfaction is our priority.
FREQUENTLY ASKED QUESTIONS
What's a bachelor party like?
A bachelor party goes like this.. Imagine opening the hotel door and inviting five of the sexiest women into your suite. They are all dressed up and excited to meet you and your friends. The introductions begin and the guys are all getting excited. The Bunnies retreat to change into a more sexy attire while the guys are quickly grabbing their stacks of cash and finding the best seats in the room. Are you ready for the time of your life? The anticipation is making you sweat, the music is so loud all you can hear is bass. We're about to set off the fire alarms, it's gonna get HOT. Here come the Bunnies, prancing their hot assets all over the room. Don't blink for one second.. She just dropped to the floor and did the splits! Another one is doing a headstand on the bachelors lap.. You can't even believe this is happening, it's like a dream come true. Why do a boring shot at a club when you can do a sexy, one on one, shot with a Love Bunny. Don't pay for overpriced drinks at the club, pay $20 for a bottle of Tito's at the store and get your own mixers.
If you're looking for options outside of hiring a private party stripper, then check out this article which has six great bachelor party ideas.
Bunnies are playing dirty games, teasing your curiosities, and best of all, giving you the best dances of your life. Want to really go out with a bang? Watch our signature sex show and I'll watch you wipe the drool from your mouth. Make it rain on the Bunnies during the show and watch them get even wilder! Our Bunnies have an amazing chemistry with each other. Who wouldn't want to watch them please and tease? Your party isn't a party without the Love Bunnies. Period! Celebrate your these rare, special moments with your friends Love Bunnies style. You'll go down as a legend, you will be known as the hero in your group FOREVER.
Book your bachelor party with us and we'll create memories for you that will rival that of the Bachelor Party and The Hangover!
Why should I book a bachelor party with Love Bunnies?
First, the beautiful strippers will come to your party. They'll be dressed cute but it doesn't matter what they're wearing, its what's underneath the clothes that matters 😉
For parties with 5 guests or more, you will be given your very own VIP host for free! He/she will set the room up and get the atmosphere just right with disco and laser lights and high quality speakers. They will help to clean up and organize and get the room setup just like your very own personal strip club!
Your VIP host will stay in the girls bathroom throughout the duration of the party. Their job is to watch out for the girls belongings while counting tips and helping the girls with games and adult shows.
Next, the person responsible for booking the party will meet up with the girls privately to discuss party options and how wild they should get. You can specify what kind of adult games you'd like to indulge in, what kind of jokes to play on the bachelor, best man, etc. You can go over any special requests and party upgrades (girl on girl show, shower/bath show, tag teams, 3 on 1's, etc).
When the party starts, the girls will come out to greet all the guests and get to know them. They'll take time to greet everyone individually and then the everyone can do a group toast. The music plays and the girls will do a seductive striptease and get the bachelor warmed up for what's next. After spending time embarrassing the bachelor (tying him up, spanking him, make him bark like a dog) and making everyone laugh, the girls will go through different dirty party games to really get the energy going!
After everyone's had fun playing games, the music slows down and it's time to get a little closer and intimate 😉 Now you can choose who to get lap dances from and the girls get fully nude as well. The girl's can get the men warmed up with lap dances. Later it can get even hotter as the girls can do a naughty lesbian girl-on-girl toy show! The girl's can also please themselves as well as play with each other in the shower or jacuzzi. Or anywhere you can think of (within reason lol).
After the party is over, your bachelor party strippers will get dressed and mingle with the guests before leaving. The girls can stay longer but it's up to the customer to extend the time if they wish.
What is a bachelor party stripper?
The Bachelor Party Stripper: Unveiling the Enigmatic Entertainer
In the realm of pre-wedding celebrations, the bachelor party holds a unique place as a time-honored tradition where the groom and his closest companions gather for one last hurrah before embarking on the journey of marriage. At the heart of some of these raucous festivities lies the enigmatic figure of the bachelor party stripper – a performer who straddles the boundary between entertainment and controversy, sensuality and celebration. With a history that dates back decades, the bachelor party stripper continues to be a subject of fascination, debate, and intrigue.
A Dance Through History
The roots of bachelor parties can be traced back to ancient Sparta, where soldiers would bid farewell to their single lives with feasts and revelry before marriage. However, the modern incarnation of bachelor parties took shape in the mid-20th century, influenced by cultural shifts and societal changes. In this context, the role of the bachelor party stripper emerged as a form of entertainment that aimed to add a dose of excitement and titillation to the celebrations.
The Entertainer's Art
A bachelor party stripper is a performer who specializes in delivering provocative and seductive dance routines. These routines are meticulously crafted to captivate the audience's attention, mixing sensuality with a dash of humor and charisma. The essence of the bachelor party stripper's artistry lies in the ability to create an electrifying atmosphere, elevating the celebratory mood to new heights.
Dressed in alluring costumes that often leave little to the imagination, the stripper's dance routines are choreographed to tantalize and tease. The art of the strip-tease is central to the performance, as layers of clothing are gradually shed, leaving the audience in a state of anticipation. The choreography often includes sensual movements, playful interactions, and eye-catching props to engage the audience and maintain an element of surprise.
Entertainment and Controversy
The presence of a stripper at a bachelor party undoubtedly adds an element of excitement and intrigue to the event. The intended effect is to create a memorable experience for the groom and his friends, allowing them to revel in a night of uninhibited fun before the solemnity of marriage takes center stage. The allure of the bachelor party stripper lies in the escapism it offers, allowing participants to temporarily let go of societal norms and embrace a more hedonistic side.
However, the inclusion of a stripper also invites controversy and ethical considerations. Critics argue that the practice objectifies women, perpetuates harmful stereotypes, and commodifies the human body for the sake of entertainment. The moral dilemmas surrounding the industry are complex, as they delve into issues of consent, autonomy, and the broader implications of societal attitudes towards gender and sexuality.
Navigating Consent and Comfort
In an era of increasing awareness about consent and respect for personal boundaries, the presence of a stripper at a bachelor party demands careful consideration. Consent should always be a paramount concern, ensuring that both the performer and the audience are comfortable with the nature of the entertainment. The industry has seen shifts towards promoting more respectful and inclusive performances, where performers have agency over their routines and audience interactions are based on mutual respect.
Beyond the Surface
Beyond the glitz and glamour, the world of bachelor party strippers encompasses a diverse array of individuals, each with their own motivations and stories. For some, it's a means of financial empowerment, providing a platform to showcase their talents and earn a living. For others, it's a way to challenge societal norms and embrace their bodies with confidence and pride.
The experiences of those who perform as bachelor party strippers are as varied as the reasons people choose to hire them. Some may see it as a short-term gig, while others find a sense of community and camaraderie within the industry. Stereotypes about the motivations of strippers often fail to capture the complexity of their experiences, aspirations, and personal growth.
Shaping the Future
As society continues to evolve, so too will the discussions surrounding the role of the bachelor party stripper. Conversations about consent, objectification, and gender equality are shaping the industry's trajectory, pushing for more inclusive and respectful practices. Some argue for redefining the concept altogether, suggesting alternative forms of entertainment that cater to diverse preferences while avoiding potential harm.
In conclusion, the bachelor party stripper is a figure that elicits fascination, ignites debates, and embodies the intricate intersection of entertainment, culture, and societal values. Their performances create a space for celebration, provocation, and introspection. To fully understand the role of the bachelor party stripper, one must delve beneath the surface, exploring the nuances, controversies, and transformations that have shaped this unique facet of pre-wedding celebrations.
What do bachelor party strippers do in Las Vegas?
**Unveiling the Vegas Bachelor Party Stripper Experience: Where Fantasy Meets Reality**
Las Vegas, often referred to as the "Entertainment Capital of the World," is renowned for its vibrant nightlife, luxurious resorts, and flamboyant festivities. When it comes to bachelor parties, the city's allure reaches new heights, promising an unforgettable experience that combines opulence, excitement, and a touch of the risqué. At the heart of this exhilarating escapade lies the enigmatic figure of the bachelor party stripper, poised to provide a uniquely Vegas experience that blurs the lines between fantasy and reality.
**A City of Extravagance**
Las Vegas is a city where extravagance knows no bounds. Its towering casinos, dazzling lights, and world-class entertainment options create an atmosphere of indulgence and unrestrained celebration. It's in this environment that the bachelor party stripper takes center stage, offering an element of entertainment that aligns seamlessly with the city's spirit of excess.
**Tailored Performances**
A bachelor party stripper in Las Vegas crafts performances that cater to the city's penchant for showmanship. These performances are often customized to suit the tastes and preferences of the groom and his entourage. From classic strip-tease routines to elaborate choreographed dances, the bachelor party stripper's repertoire spans a spectrum of styles designed to captivate and enthrall.
In Las Vegas, the performances often carry an additional layer of extravagance. The venues themselves exude opulence, featuring lavish décor, state-of-the-art lighting, and impeccable sound systems that elevate the sensory experience. The bachelor party stripper becomes not just a dancer, but a show-stopper, weaving a narrative that resonates with the celebratory atmosphere of the city.
**Diverse Venues**
Las Vegas offers an array of venues where the bachelor party stripper experience unfolds. Some groups opt for private suites in upscale hotels, transforming the space into a personal theater of delight. Others may choose to visit renowned nightclubs and lounges, where performances seamlessly integrate into the larger tapestry of the city's nightlife.
Poolside parties are another popular option, where the combination of warm desert air and sparkling waters creates a setting that is both alluring and refreshing. Here, the bachelor party stripper becomes a centerpiece of the celebration, adding an element of excitement to the already lively scene.
**Creating Unforgettable Memories**
The goal of a Las Vegas bachelor party stripper experience is to create memories that will be cherished for a lifetime. Performers often go beyond the dance floor, engaging with the audience in playful interactions that leave a lasting impression. Photo opportunities, personalized messages, and themed routines further enhance the immersive experience, allowing the groom and his friends to become active participants in the show.
**Navigating Boundaries**
While the allure of the Las Vegas bachelor party stripper experience is undeniable, it's important to navigate boundaries with sensitivity and respect. Consent and comfort remain paramount, ensuring that the entertainment remains enjoyable for all participants. As conversations surrounding ethics and inclusivity continue to evolve, performers and organizers are increasingly conscious of creating an atmosphere that is respectful, empowering, and consensual.
**A Reflection of Vegas Culture**
The presence of bachelor party strippers in Las Vegas also reflects the city's broader cultural landscape. Las Vegas has long been a hub of freedom and indulgence, a place where individuals seek to escape the constraints of everyday life. The bachelor party stripper embodies this spirit, providing a space for celebration, self-expression, and a temporary departure from societal norms.
**Cultural and Personal Perspectives**
The concept of a bachelor party stripper is not without controversy. Cultural and personal perspectives shape perceptions of these experiences. While some view it as a harmless celebration of camaraderie and the groom's last night of singledom, others question the objectification of bodies and potential reinforcement of gender stereotypes.
In Las Vegas, these discussions take on an amplified dimension due to the city's reputation for embracing the unconventional. Some may argue that the bachelor party stripper experience aligns with the city's ethos of breaking barriers and celebrating individual desires, while others maintain that responsible and respectful engagement is crucial to ensuring a positive experience for all involved.
**Beyond the Glitz and Glamour**
Beyond the glitz and glamour, the Las Vegas bachelor party stripper experience is a complex interplay of entertainment, culture, and personal choices. It serves as a microcosm of the city itself, where fantasy and reality intertwine in a whirlwind of excitement. To fully understand this experience is to delve into the layers of indulgence, celebration, ethics, and cultural influences that shape the dynamic world of bachelor parties in Las Vegas.
In the end, the Las Vegas bachelor party stripper is more than just an entertainer; they are a symbol of the city's vibrant spirit, where boundaries are blurred, and the pursuit of enjoyment takes center stage. As the lights of the Las Vegas Strip continue to shine, so too will the allure of the bachelor party stripper, offering a tantalizing glimpse into the extravagant and exuberant world of celebratory revelry.
Bachelor Party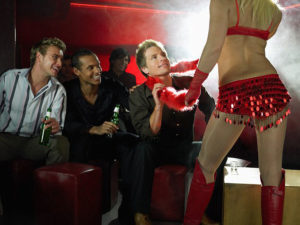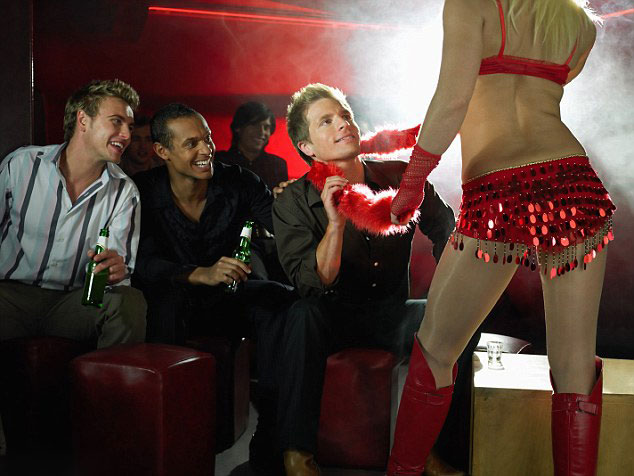 WHAT IS THIS?
Celebrate your bachelor party with the wildest girls in Las Vegas! We can totally customize your experience to make sure it goes exactly the way you want. Why spend hundreds or thousands of dollars at the strip club when most of that money goes to the owner? Have the girls come to your room and make it rain and they'll do more because they're making more!
BACHELOR PARTY STRIPPERS NEWS
A comparison of private stripper parties vs strip clubs in Las Vegas in 2023
read more