Description
Spice up your love life and enjoy a sensual warming session with your loved one. Our Bunnies specialize in creating erotic moments for your viewing pleasure. Surprise your significant other with an unforgettable, extremely passionate experience. Our Bunnies perform to different comfort levels, mild to wild. Our goal is to make sure you are comfortable and enjoying every second. Upgrade to a blindfolded, natural aphrodisiac tasting while enjoying your favorite spirit.
Why Choose the Love Bunnies for your Couples Experience? Our Bunnies are trained to work with all comfort levels and they truly care about your experience. Each of our girls have great personalities and are sexy beyond compare. If you are looking for an unforgettable, memorable, unique experience, choose us!
Rates & Options
RATES
1 Bunny for 30 min $300
1 Bunny for 60 min $500
2 Bunnies for 30 min $550
2 Bunnies for 60 min $850 (includes girl on girl fantasy show)
UPGRADES
Blindfolded Aphrodisiac Tasting and Champagne Show $300
Bath or Shower Show $500/girl
Girl on Girl "Strap On" Show $1,200
** We also provide male companions at the same rate as our bunnies **
Are you a sexy couple looking to spice things up?
Are you a sexy couple looking to spice things up? Hire one of our Love Bunnies for our Couples Romance service!
Here is an example of a fantasy date for couples with one of our girls:
Our gorgeous erotic entertainer will come dressed up and excited to meet you and your partner in crime at the hotel lounge for some drinks and conversation. After some laughs and warming up, the three of you go to the Jewel nightclub inside Aria. There the magnificent threesome can listen to popular club music while doing shots and dancing the night away!
To end the night the right way, have our Love Bunny escort the two of you back to your suite or house. You and your partner can relax and set the atmosphere with some mood lighting (think candles and dimmer switches) while your fantasy girl gets dressed into something extra sexy 😉 When the time is right, she will come out to some sensual music and perform an erotic striptease show. She can give you and your partner lap dances, body rubs, and some playful whipping and spanking. If you are really enjoying the show, turn it up a notch and get your Love Bunny naked and wet! She can also perform a private erotic self-love show with baby oil and ice and really show you how to really turns things up in the bedroom!
Frequently Asked Questions
Am I guaranteed the girl I ordered is the one that shows up?
At least 90% of the time you'll get the girl you ordered. There can be times when a girl is unavailable for circumstances beyond our control (sick, injured, personal matter, etc). We will always let you know if the girl you ordered can't make it and we will do our best to find the best replacement option for you. If you paid a deposit online, it's refundable if you refuse the girl when she arrives. We never scam our customers. Our goal is your compete satisfaction.
The other agencies have over 100 girls, why do you have less?
The "other agencies" are extreme exaggerators and often boast of having hundreds of girls when in reality, they have maybe a dozen. It's the classic game of "bait and switch", meaning, the website will show you pictures of beautiful girls and when you order one, they simply send any girl that is available. If you ordered a blonde, caucasian girl with big boobs, you might get a dark skinned red head with a small rack.
We have less girls on our site because they are all REAL. The girl in the picture is exactly the girl that works for us. We don't fake it because we don't have to!
Bottom line: We care more than any other agency around. That's why we spend more time improving our services and roster of girls, so you'll find the perfect girl for your needs.
What can we do during our one-on-one time?
You two can have as much fun as you want! When your girl arrives, she will go over entertainment options. What's included is the girl will come prepared with sexy outfits, speaker for music, and toys for shows and adult games.
You are welcome to ask our strippers for anything as they are independent contractors. They can go over how they can dance and entertain for you. Please be respectful in how you talk to them. If they are uncomfortable for any reason, they can leave at anytime.
Just to be crystal clear, we are an entertainment agency and we do NOT promote girls for sex in exchange for money. That is considered prostitution and is illegal in the state of Nevada.
How much should I tip?
Tipping is definitely expected and appreciated. Like they say in the strip club, "the bigger the bill, the bigger the thrill!"
I paid the fee online but the girl never showed up. What now?
If for any reason your stripper doesn't show up as promised, we can find you replacement options immediately or we can give you a 100% refund.
Can I order more than one?
Of course! We also give a 5% credit back when booking 2 or more girls 😉
Solo Stripper
WHAT IS THIS?
Bored in your fancy hotel room? Would you like some company? A solo bunny is a stripper who can come to you for a one-on-one experience. Our strippers look EXACTLY like their pictures (we don't "Bait and Switch" like everyone else). They will come to you dressed in clothes that you prefer and will bring a speaker and lights to help enhance the mood. They will give you a better VIP experience then you can get at the club!
Bachelor Party Strippers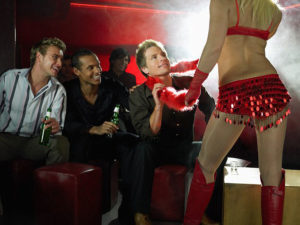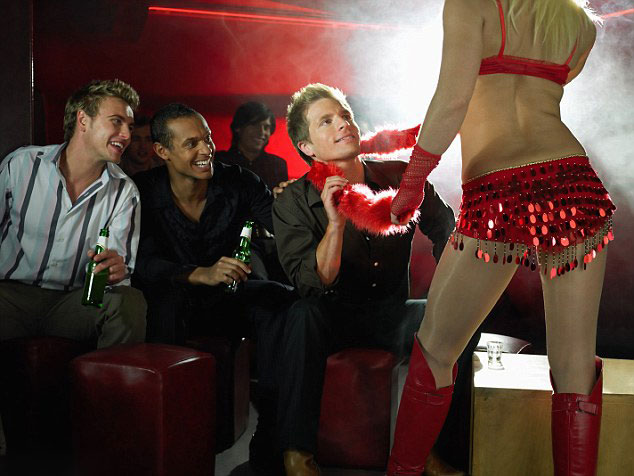 WHAT IS THIS?
Celebrate your bachelor party with the wildest girls in Las Vegas! We can totally customize your experience to make sure it goes exactly the way you want. Why spend hundreds or thousands of dollars at the strip club when most of that money goes to the owner? Have the girls come to your room and make it rain and they'll do more because they're making more!