Description
Love Bunnies has taken karaoke to a whole new level! We've chosen to work with the best karaoke ultra lounge in Las Vegas. KAMU Karaoke is a brand new 17,000 square-foot facility with ultra-luxe private rooms featuring the latest in audio and lighting technology.
These rooms rival any VIP suite in Las Vegas. Now you can party with your friends like a baller!
But you can't be a baller without girls. And that's where we come in 😉
Introducing Karaoke Girls
Looking for a classier and easier way to meet young, attractive females? Look no further! Our Karaoke Girls are the hottest party girls in Las Vegas and they're ready to get wild with you!
These girls are more than just karaoke aficionados. They like to have fun and party and will get you and your friends singing, dancing, and having a great time! But unlike your average chick, our girls can do more, such as body shots, go-go dance, play adult games, give lap dances, the sky is the limit!
Where else can you find girls like this? You could try a strip club but the girls there have to wear masks and they can't give lap dances. So you can pay to watch them dance from a distance.
When you book with us, you get your own private suite to party in. You can get lap dances and it's up to you if you want to wear a mask or not. You can also have the girls mask up if you wish.
In a strip club, $200 might get you 15-20 minutes with a stripper. With us, you get two hours! And you don't have to worry about being harassed by strippers you don't like. Our girls won't try to hustle you like a stripper. These girls are genuinely excited to meet you and show you a great time!
Don't have a sausage fest party. Your friends will be bored to death and unimpressed. Instead book some Karaoke Girls and have the time of your life! And if you really enjoy the girls, there are options to book them later for in-room events like a bachelor party, stripper party,, poker party, you name it!
About the Venue
Featuring the ultimate karaoke experience, KAMU Karaoke features a traditional karaoke experience in a far from traditional environment. Conveniently located at Grand Canal Shoppes The Venetian Resort Las Vegas, in Palazzo Tower, KAMU features the latest in audio technology for an unparallelled singing experience, ultra-luxe private rooms customizable for any event or theme, private rooms for VIP groups, an exquisite cocktail program and bottle service for liquid courage, and an award-winning chef to help refuel. The only karaoke experience on The Strip, KAMU is how Vegas does karaoke.
KAMU guests are greeted by Aqua Reign's first and only digital water curtain in Las Vegas, this breathtaking water feature displays thousands of water droplets released in sequences to create moving images, patterns or text using recyclable falling water serving as pixels creating an amazing and constantly moving screen. Upon check in, aspiring singers are then guided to their customizable, private room where they can belt out the hits. With more than 17,000 square-feet, KAMU is the ideal host for events ranging from casual business functions to blowout celebrations with family and friends.
Aspiring vocalists can sing along to the hottest tracks from a catalogue of thousands of songs that top the charts around the globe. Guests are also able to sing to their own collection, with the option to stream music from personal phones through Bluetooth and Wi-Fi. Each karaoke room is equipped with the most advanced software in the industry for an unmatched audio and visual experience. KAMU also has technology to turn the rooms into private e-gaming suites with bottle service or convert a small business meeting into a hip, VIP experience.
What's Included
Greeting by a beautiful hostess upon entry
Your own private ultra-lux suite
State of the art visual, lighting and sound system
A personal call button for service

No interruptions by our staff!

Premium drinks and food menu
Your choice of karaoke girls

You can book in advance or choose upon arrival

Our karaoke girls are models, dancers, companions, and exotic entertainers

They specialize in VIP services and can help you with anything you want

Our girls will entertain to your comfort level.

They can be chill and classy or wild and sassy

Bottom line is that you will have an amazing time 😉
Choose an Option
Our Karaoke Girls are only $100 per hour! (2 hour minimum). They can be added to any of the packages below.
OPTION #1: Elite

$1000 (used for food and drinks)
Medium Room
4 hours included
up to 6 guests

OPTIONS #2: Ballers

$2000 (used for food and drinks)
Large Room
6 hours included
up to 10 guests

OPTION #3: Super VIP

$3000 (used for food and drinks)
VIP Room
10 hours included
up to 20-30 guests

OPTION #4: Happy Hour

Medium Room Rent: $100/hour
Large Room Rent: $150/hour
VIP Room Rent: $200/hour
Happy Hour is only available from 6PM to 10PM

Each package comes with your own private server
Discounted packages must be paid for in advance
Tax and Gratuity are not included
Disclaimer
DISCLAIMER: Wild Entertainment & Love Bunnies is not associated with KAMU Ultra Karaoke. They are our preferred club for our VIP packages. Any issues with our entertainment service must be dealt by us. KAMU is only responsible for the rental of your karaoke suite and amenities.
FREQUENTLY ASKED QUESTIONS
Why should I book a karaoke party with Love Bunnies?
Love Bunnies is a division of Wild Entertainment, the premiere exotic entertainment agency in Las Vegas. We have a 12 year history with the BBB and are rated A+. We average five star reviews on our Google Business Page. We love our customers and it shows!
How do I extend the time with my karaoke girl?
It's super easy! Just let the girl know you'd like to extend the time and she can tell you if she's available to stay longer. She can extend the time at $100/hour. Please pay the girl in advance, thank you!
Do I have to book in advance or can I wait until the last minute?
You can wait until the last minute but we highly recommend you don't. Our VIP rooms are often booked up months in advance and our most popular karaoke girls get booked up weeks ahead of time. If you want to guarantee your choice of room and girls, you should book in advance. If you don't care about which room or girl, then you can wait until the day of. But we also can't guarantee a room or any girls will be available when you arrive. It all depends on how busy we are. We are the busiest Thursday through Sunday.
Who do I speak to if there is a problem with the entertainment?
Please contact us at Wild Entertainment (702) 605-0800. We are happy to help with any issues or questions!
Who do I speak to if there is a problem with the karaoke room, food, drink or wait staff?
Please ask to speak to a host or manager at the club.
Where can I see more photos and videos?
Visiting a Karaoke Bar with a Hostess in Las Vegas
Introduction
The world's entertainment capital, Las Vegas, is known for its thriving nightlife, top-notch Broadway-style shows, and a wide range of distinctive experiences that appeal to all tastes. Karaoke bars stand out among the variety of entertainment alternatives as locations where people may enjoy music, pleasure, and companionship. However, one should think about coming to a lounge with a karaoke hostess to take this experience to a new level of satisfaction. In this essay, we will explore the many advantages of singing along to karaoke in Las Vegas with a hostess, emphasizing how it improves both the music and the experience as a whole.
1. Personalized music choice
The individualized song selection service offered by a hostess at a karaoke hostess bar in Las Vegas is one of the main benefits. These skilled experts can assist customers in selecting the ideal songs to suit their preferences and vocal range because they have in-depth knowledge of the karaoke song catalog. No matter how well they sing, everyone will have a fantastic singing experience thanks to this unique touch.
2. Song recommendations and suggestions
The hosts at karaoke bars are frequently knowledgeable about music and can suggest songs based on your personal musical preferences or the occasion. They can choose music that will connect with your group, whether you prefer rock oldies, pop smashes, or country ballads. This adds a level of entertainment that could have been missed without their knowledge.
3. Confidence and Motivation Boost
For individuals who aren't seasoned singers, karaoke might be frightening. A karaoke hostess by your side offers a calming and uplifting presence. They can encourage you verbally, foster a friendly environment, and even join in on duets or group songs to do so. This encouragement can make tentative newcomers into self-assured singers, making the experience more enjoyable for everyone.
4. Coordination and Public Participation
Hostesses are beautiful girls who are skilled at organizing group performances and interacting with the audience. They can assist in setting up duets, trios, or even spontaneous sing-offs to keep everyone in the lounge engaged and entertained. The general environment is improved, and the evening is made unforgettable by their ability to read the room and adjust to the crowd's energy.
5. Continuity of Change Between Performances
A karaoke hostess is essential to ensure that performances go off without a hitch. They aid with the changeover between vocalists, introduce artists, and keep the environment lively and interesting when there are any lulls. Everyone can concentrate on having fun thanks to its efficient operation, which enhances the overall enjoyment of the event.
6. Diverse Recreation
Themed costume changes, audience involvement activities, trivia questions, and other entertainment features are frequently included by karaoke bunnies aka karaoke girls. These little elements raise the karaoke experience's degree of excitement and maintain a high level of enthusiasm throughout the entire evening.
7. Themed evenings and occasions
In Las Vegas, a lot of karaoke bars hold themed nights or other events. By donning the appropriate attire, participating in the theme, and encouraging customers to engage, a hostess can improve these themed experiences. A hostess can ensure that your group completely embraces the theme and has a joy doing so, whether it's a vintage '80s night or a beautiful Hollywood-themed event.
8. Engaging the Audience Interactively
Not only as vocalists but also as performers, hosts are adept at engaging the audience. They can do dance routines, get the audience to sing along, and foster an engaging and engaged environment that goes above and beyond the standard karaoke setting. Every visitor will experience a sense of ownership over the entertainment at this level of engagement.
9. Genre Variability in Music
Many times, karaoke hostesses are also talented singers who can perform a variety of musical styles. Duets and collaborations with audience members are made possible by this versatility, enhancing the night's surprise and excitement. Whether you want to perform a traditional ballad or a modern pop smash, a hostess can flawlessly enhance your performance.
10. A More Positive Social Experience
In addition to singing, karaoke with a hostess promotes conversation and the making of enduring memories. The hostess's presence invites customers to mingle, laugh together, and take pleasure in a sense of community. Your night out in Las Vegas will be even more gratifying if you form new friendships as a result of your interactions with others.
11. Expert Audio and Visual Configuration
In order to provide a high-quality experience, hostess-staffed karaoke bars frequently spend money on expensive audio and visual equipment. High-end microphones, sound equipment, and big screens displaying lyrics are all part of this. An engaging and entertaining karaoke experience is produced by the union of expert hosting and top-notch technology.
An evening to remember
The experience of singing karaoke in Las Vegas with a hostess is unlike any other night out. The presence of a hostess transforms the evening into something amazing, whether you're celebrating a particular occasion, spending time with friends, or are just trying to have a good time. The memories made in Las Vegas while singing along to songs can last a lifetime.
13. Perfect for Holidays
A karaoke club with a hostess is the perfect choice for any special occasion, including a birthday or bachelorette party. The hostess can assist in fostering a festive mood, plan group performances, and make sure that the party is enjoyable and full of music, laughter, and good times.
14. Convenience and De-Stressing
You can unwind and enjoy the karaoke experience stress-free with a hostess handling the song selection, performance planning, and audience interaction. You can concentrate on singing and having a fantastic time with your friends thanks to this convenience.
15. A Special Experience in Las Vegas
Karaoke with a gorgeous girl is just one of the unusual and unforgettable experiences that Las Vegas is renowned for providing. It's a form of entertainment that blends the exhilaration of singing with the know-how of a hostess to create a singular evening out in the city that never sleeps.
Conclusion
In conclusion, visiting a karaoke lounge in Las Vegas while accompanied by a hostess is a useful and entertaining experience that improves the standard karaoke outing in many ways. A hostess provides a level of knowledge and passion that improves the overall experience, from personalized song selection to audience involvement, confidence-boosting, and themed entertainment. Whether you're a seasoned singer or a karaoke novice, a hostess makes sure that your evening in Las Vegas will be full of music, entertainment, and priceless memories. So, if you're in search of a memorable night out in Las Vegas the next time, think about the enjoyable experience of karaoke with a hostess and let the music take center stage.
Bachelor Party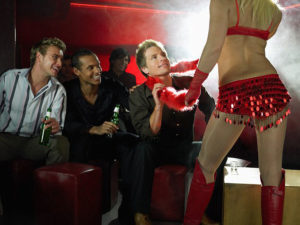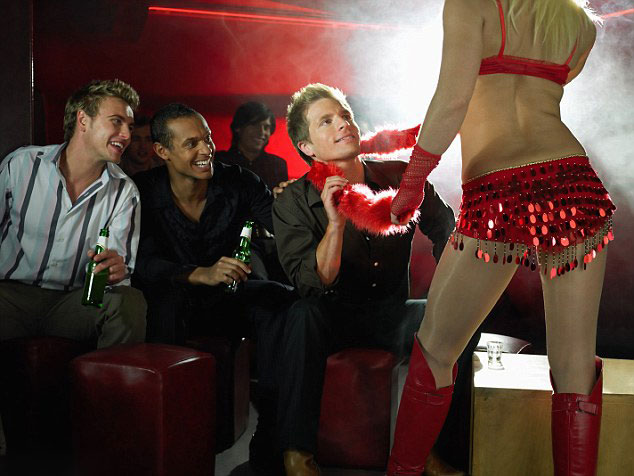 WHAT IS THIS?
Celebrate your bachelor party with the wildest girls in Las Vegas! We can totally customize your experience to make sure it goes exactly the way you want. Why spend hundreds or thousands of dollars at the strip club when most of that money goes to the owner? Have the girls come to your room and make it rain and they'll do more because they're making more!